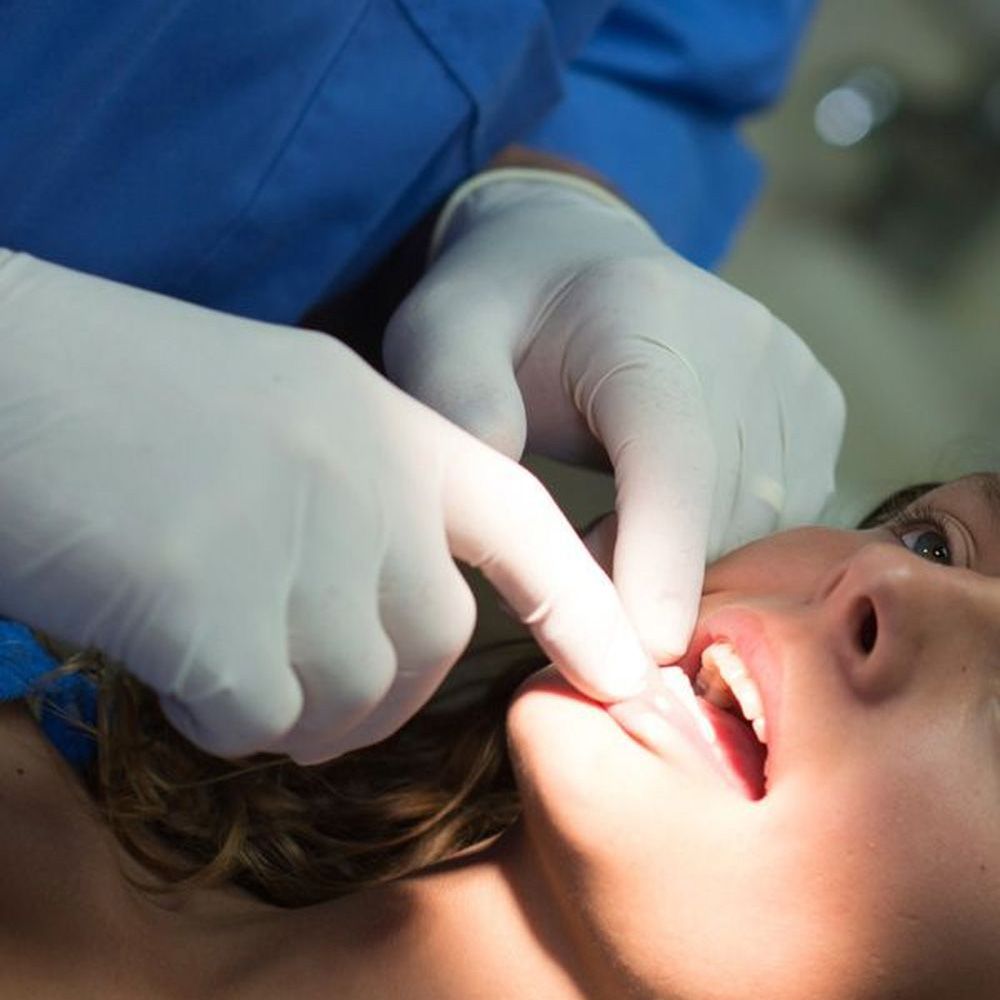 Many people believe that if they brush and floss their teeth every day, that these habits are enough to maintain their oral health. Unfortunately, it is not. We need regular visits to the dentist to help rid our mouths of infection- and disease-causing bacteria and to monitor for other changes in our health. Dr. Rohinton J. Patel recommends patients schedule dental exams and cleanings every six months at our Honolulu, HI general dentistry practice. Doing so can help you maintain the healthy smile you desire.
Five Reasons to Schedule Your Dental Exam and Cleaning
1. Prevent Gum Disease
An excess buildup of plaque and tartar on the teeth and gums can lead to an infection of the gums. Even with proper brushing and flossing at home, bacteria can thrive in the places you cannot reach. If left untreated, gum disease can cause gum recession and eventual tooth loss. A professional dental cleaning twice per year can help prevent the development of gum disease. Biannual dental exams can also help to detect the disease in its earliest stages.
2. Detect Tooth Decay and Other Damage
Cavities and other minor damage like chips or cracks do not always cause discomfort right away. You could go months or more with a cavity without knowing it exists. As with gum disease, tooth decay can eventually lead to tooth loss if left untreated. Regular dental exams can detect decay and other damage in its earliest stages. In doing so, we can treat the affected tooth with a dental filling. As decay and damage progress, more extensive dental treatments are needed.
3. Check for Oral Cancer
Patients over the age of 40 or those who are at a greater risk of developing oral cancer receive an oral cancer screening with every dental exam. Dr. Patel will carefully check all of the soft tissues in your mouth for anything that looks abnormal, such as growths or white or red patches. If he finds anything out of the ordinary, he can order a biopsy to determine if oral cancer is the cause. Early detection is key to successfully treating oral cancer.
4. Maintain Your Physical Health
Studies have shown a link between our oral and physical health. Both gum disease and tooth decay have been linked to serious health conditions such as heart disease, diabetes, stroke, dementia, and more. Regular dental exams and cleanings can help prevent gum disease and decay. They also allow for early detection and treatment of these conditions before they begin to have a negative impact on your physical health.
5. Enjoy a Healthy and Beautiful Smile
A smile that is free from disease, damage, and decay is a beautiful one. Additionally, regular dental cleanings can help remove the surface stains that can make your smile appear dull over time. This can help you maintain a bright and beautiful smile. When you feel good about your smile, you gain confidence in other areas of your life. A confident smile may help you land a new job or get a promotion; or it may help you improve your social interactions.
Schedule Your Next Appointment
If it has been more than six months since your last exam and cleaning, contact us today to schedule your next appointment.
Related to This