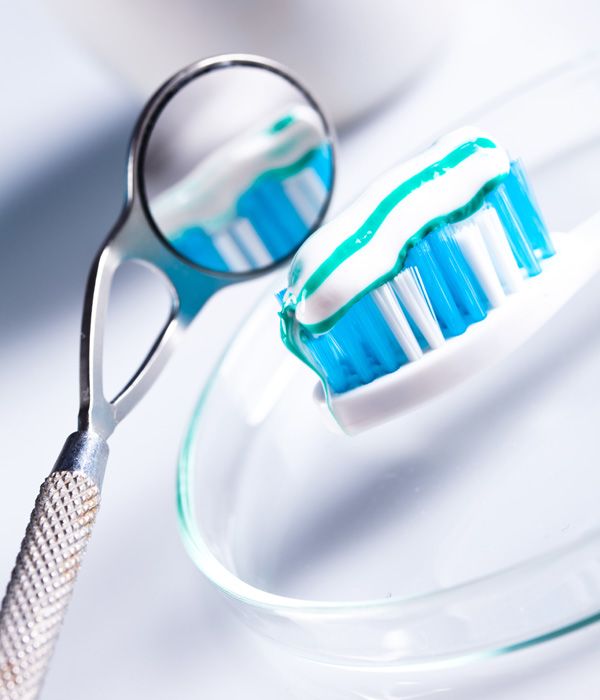 The team at Hawaii Pacific Dental Group has a great deal of respect for the dental care specialists of the past. We know our work is only possible because of other innovators and trailblazers. Today's state-of-the-art restorative dentistry treatments may wind up a stepping stone to greater innovations in dental care and health care.
With that in mind, let's take a look way back in dentistry's past. If you've ever wanted to know where toothpaste came from, read on. Our journey will start in an unexpected time and place.
Dental Creams: The Ancestor of Toothpaste
Well before there was toothpaste in its currently recognized form, there was dental cream. This ancestor to toothpaste dates back to 5000 BC and was first used in Ancient Egypt. It was applied with a rag and then wiped from the teeth to help with polishing and keeping the mouth clean. Unfortunately, these dental creams probably tasted really bad. Common ingredients in dental creams included crushed egg shells, ground up ox hooves, myrrh, and pumice.
Other ancient civilizations also had their own dental creams, such as Ancient Greece and Ancient Rome. These creams sounded similarly unappealing, often containing oyster shells, charcoal, tree bark, and ground up bones.
Later Changes to Dental Creams
In China, the dental cream was improved upon. While it probably didn't taste like modern toothpaste, the dental creams used in China around 500 BC often contained mint or ginseng to help freshen the breath. This would be applied and polished off using a chew stick, which is the precursor to the toothbrush.
Tooth Powders: All the Rage in the 1900s
In the 19th century, the ideal way to polish the teeth was with tooth powders. These ran on a similar principle as brushing your teeth with baking soda. Unfortunately, the tooth powders of that era were not as gentle on your teeth as baking soda today. They often contained salt, crushed brick, charcoal, and bark. Given the amount of wear this can do on the enamel, the powders often did more harm than good.
The Birth of Toothpaste as We Know It
Toothpaste in its most recognizable form would come about in the 1820s. This early version of toothpaste was essentially a tooth powder that was combined with soap. Chalk would be incorporated into this early toothpaste by the 1850s. Colgate would then mass produce and market toothpaste in 1873.
Where Did the Toothpaste Tube Come From?
As an aside, you may wonder where the toothpaste tube came from.
Early toothpaste was sold in boxes and jars. It wasn't until the 1880s that the collapsible tube was used for toothpaste. We can thank Dr. Washington Sheffield for this innovation. He sold his own brand of toothpaste in the convenient tube we consider standard today.
Fluoride in Toothpastes
In the 1940s, cities in the United States began to add fluoride to their water supplies. By the 1950s, fluoride would find its way into toothpastes from various brands. Many feel the addition of fluoride to water, toothpaste, and many foods to be quite beneficial to improving dental health.
More Recent Innovations in Toothpaste
In the last 50 years or so, toothpastes have continued to improve and change. New ingredients have been used, helping fight bad breath, whiten teeth, and improve comfort for people who have sensitive teeth. Many other innovations are sure to come, and we'll be more than happy to discuss them on our site as they arise.
Learn More About Advanced Dental Care
For more information about toothpaste, oral hygiene, and the latest innovations in dental care, be sure to contact our cosmetic and restorative dentistry center today. The team at Hawaii Pacific Dental Group is here to help you achieve optimal dental wellness.
Related to This