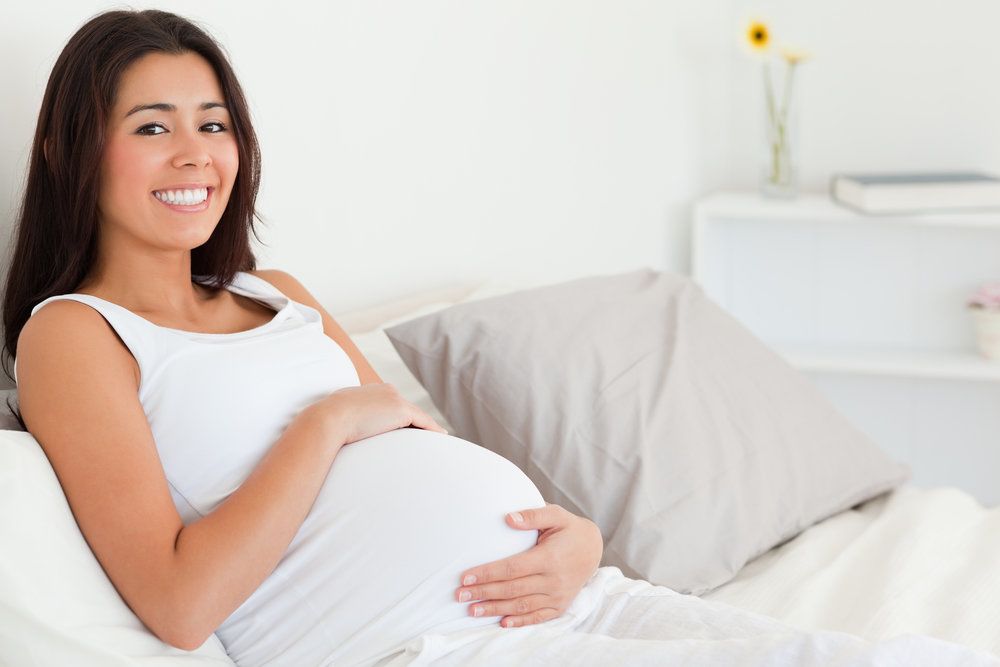 At his dental practice, Dr. Rohinton J. Patel offers a comprehensive range of dental treatments to meet the needs of patients of all ages. Our family dentistry services help patients maintain good oral health throughout their lifetime, as well as foster a positive relationship with dental professionals.
Although patients can always benefit from professional dental care, it can be especially advantageous to pregnant women. Many women are hesitant to undergo routine dental exams and cleanings while they are pregnant because they are unsure if it is safe for their baby.
Here, we discuss the importance of dental care for pregnant women, and offer our Honolulu, HI patients some insight into how dental services can promote a healthy pregnancy.
The Importance of Dental Care While Pregnant
It is important for pregnant women to understand that routine dental care is completely safe while they are pregnant. Not only that, but it is recommended as part of a healthy pregnancy.
Research has found that pregnant women are more susceptible to gingivitis, gum disease, and other dental problems. There are two likely reasons that pregnant women are more likely to experience oral health problems.
The first is that a woman's hormone levels change significantly during pregnancy. These changes make it easier for bacteria to accumulate around the teeth and gums.
The second reason is that many women experience morning sickness while pregnant, which results in nausea and vomiting. Vomiting introduces stomach acids to the mouth. If morning sickness is frequent, the acids from stomach bile can break down tooth enamel and make it easier for bacteria to reach the inner layers of the teeth, where an infection can develop.
Most of the oral problems experienced by pregnant women are not serious as long as they are treated in a timely manner. However, if gum disease becomes advanced, it can lead to complications such as tooth loss.
In addition, gum disease has been linked to premature birth and low birth weight. By maintaining good oral health throughout their pregnancy, women can promote a healthy, full-term pregnancy.
Dental Recommendations for Pregnant Women
Because poor oral health (and gum disease, specifically) has been shown to have an impact on pregnant women and their babies, the American Dental Association recommends that women continue to schedule routine dental exams and cleanings while they are pregnant.
However, there are some steps a woman can take to keep her baby safe and healthy throughout the pregnancy. First, it is important to let the dentist know about the pregnancy, and to discuss the use of any prescribed medication.
Second, if any dental problems develop, it is safe to treat them during pregnancy, but as an added precaution, it is suggested that restorative dental work be scheduled after the first trimester of pregnancy whenever possible.
Finally, dental x-rays should be avoided while the patient is pregnant, except in the case of emergency.
Learn More
If you'd like to learn more about dental care for pregnant women, or the comprehensive range of dental services offered at our family dentistry practice, contact us at your earliest convenience. Dr. Rohinton J. Patel is happy to answer any questions you may have about caring for your teeth and gums. Call us at (808) 955-0008 to set up an appointment.
Related to This